Force shrines are part of the Jedi system between Jedi Initiate and Jedi Padawan.
Jedi can visit them to meditate or find a replacement robe from the radial menu after nearing the shrine and using the /kneel command.
There are at least 4 Force Shrines on every planet except Kashyyyk and Mustafar. Their locations are listed below, along with nearest starport and distance from it.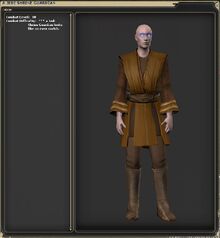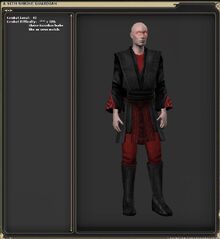 On Resto, Force Shrines are guarded by an elite Shrine Guardian NPC.
This NPC is either aligned rebel or imperial, and killing it causes the opposite factional version to spawn in its place.
These NPCs drop Collection Kits and Collection Kit tokens for the style2 jedi and sith robes, which are based off of the shatterpoint robe and cloak of hate.
All robes from these kits only require the novice box of their respective FRS to equip.
Community content is available under
CC-BY-SA
unless otherwise noted.